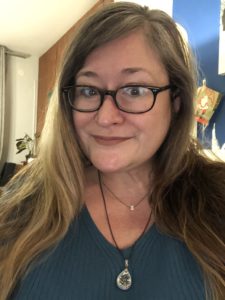 Hey everyone, I'm 2… and wanted to switch up how to celebrate my birthday for my second lock-down birthday. Here is the calendar of events, that suit the kind of human I am. (If only Karaoke were easier remotely).
EVENT 1 (from now until March 29 @ 5:45 am)
Virtual Photo Booth – Come and leave a selfie, or "household-member-elfie" in my 2nd COO-VID Birthday Photo Gallery. It looks a little toxic, but have some fun with it. Take a static photo, make an animated GIF, or create a boomerang. Save it to your phone, hard drive but please do share to The Gallery so I can see who has visited for my Bday.
EVENT 2 – March 26 @ 7pm CT
Movie night – I had a bunch of friends want to watch The Outsiders together a while back and thought, well I finally have time to do this, but we can't get together. SOOOOO, let's watch the Outsiders on Zoom together at the suggested time. 
Email to let me know to share the Zoom link
EVENT 3 – March 27 – March @ 2pm CT
Virtual Baking Contest – Are you a master baker? Let's put you to the test and see if you can create a cake dedicated to me. Use your best Allison info to theme your cake around my likes, who I am, or just something you know of me, use info from how we met or anything really, the sillier the better, if you know me at all, that makes sense. Submit yourself or your team to be the most creative or most on target baker to personify me in cake form! There will be celebrity judges and again… prizes. Yay! AND, you get to eat the cake yourself/ves. 
The reveal and judging will be done via Zoom at the time above.
Submit your self or your team here and start the cake planning
EVENT 4 – March 27 @ 7pm CT
JackBox Games Night
Submit a team to play a round of Tee-K-O, Allison's fave T-Shirt making game and Trivia Murder Party, Allison's second fave JackBox game. You must have a device to watch the feed (like a laptop, tablet or phone that can access a browser), as well as another mobile device for yourself or team (household) to submit answers on. (one per household/team). (and WiFi, etc… of course). First 8 Teams registered will be submitted for the games, team winner of each game will win a prize TBD. (please advise of team size).
EVENT 5 – March 28 at 2pm CT
TRIVIA!!! I LOVE Trivia, but what's better than Trivia about me? Again, submit yourself or a team to answer Allison Cooney trivia and earn the coveted Cooney Cup. (spoiler alert, it's a wine glass).